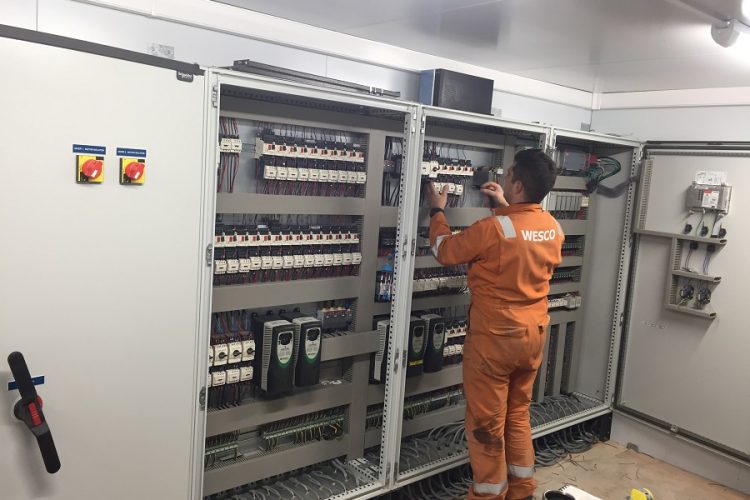 WESCO Systems were instructed by a leading concrete block manufacturer to replace the MCC panel, controlling the batching area of the plant. The existing Control panel was in bad condition due to dust and water ingress, breakdown time and maintenance costs on the old panel were extremely high and costing the company valuable production time. Our panel building team manufactured the replacement control panel, using higher spec components to reduce future maintenance cost.
The panel was built at our workshop and shipped to site in a cabin, with air conditioning and filtered ventilation to help prevent any dust ingress. With the panel build complete and on site, we were then tasked with changing over to the new control panel with minimum disruption to production.
Preparation was key here, as all the existing cables needed to be extended to reach the new panel location. With a plant shut down planned for the week over Christmas we began the cable tray installation and cabled the new panel to a series of main junction boxes with maintenance free terminals. We also installed a new 600A supply to the Panel. This enabled us to have the plant back up and running ahead of schedule, after only 3 days of shut down and have our customer ready to produce concrete blocks again, with a trouble-free batching system.